Fair 2006
Our county fair comes to town every year at this time. The kids and I were able to go last night and they had a really good time.
I got a few pictures, but mostly of Harrison. Justin and Hannah went off together to ride the bigger rides while I stayed on the kiddie side with Harrison. I did manage to get a couple of pictures with Hannah. I got one of Justin and Hannah on the flying swings, but it was blurry. I had my camera set on the wrong setting. Oh well. Here are the ones worth sharing.
This is Hannah in front of a display of someone's giant watermelons and pumpkins. Aren't they huge?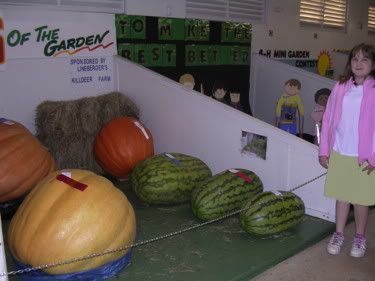 Harrison got on the tea cups and spun until I was dizzy from watching. LOL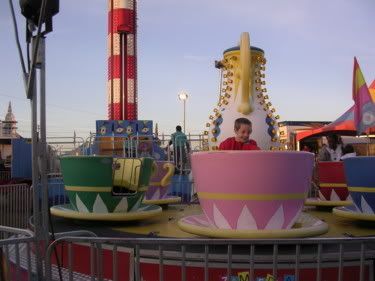 He wouldn't ride this slide last year, but ran to it this year. Ahhh, what a difference a year makes!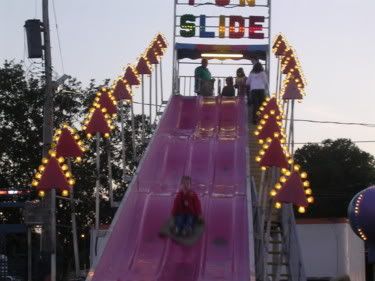 The motorcycles....always a favorite.
And of course we had to do the train.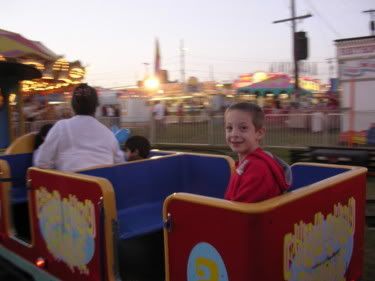 I got tickled here because his boat wouldn't go all over the little "pond." It just kept going around and around in circles. He went from being happy to frustrated after about thirty or so turns. LOL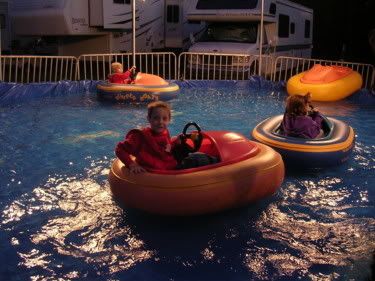 Here is Harrison and Hannah on one of the little roller coasters. He rode the first time with her and then when he realized it was fun he decided to ride it again by himself. He prefers the more calm and mild rides, but we're working on that!! It was really dark. I had to lighten it up so their eyes are glowing like cats. LOL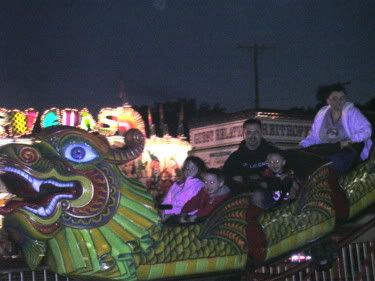 After we rode the rides, we sat down for a funnel cake. My kids could not believe that in 35 years I have never eaten a funnel cake. It was good too. I think I could make one. I'm going to try it soon.