Another Goodie from a Secret Pal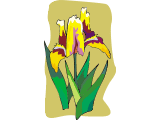 My mysterious Secret Pal at church has struck again!!
Our church ladies are having "a day at the spa" at church and she paid for my time slot!! We're getting a massage, our hair done, make-up, and nails. It's all going to be done at the church with light refreshments and good fellowship.
As I said before, I did not sign up for secret pals this year, but someone decided to take me anyway. Isn't that sweet?? I'm so excited about Saturday and looking forward to that time after bus ministry.
If you're reading my blog, Secret Pal, thank you so much for your thoughtfulness and love. I do appreciate it.
Labels: Secret Pal